Principle Investigator
Professor Paul H. Barber is an evolutionary and conservation geneticist. His  Ph.D. research at UC Berkeley focused on the dispersal of frogs among the  sky islands of the desert southwest, but turned his attentions to marine ecosystems of the Coral Triangle as an NSF postdoctoral fellow at Harvard. He moved to UCLA in 2008 from Boston University. Honors include the Presidential Early Career Award for Scientists and Engineers, the UCLA Distinguished Teaching Award, UCLA Diversity, Equity and Inclusion Award, and the Life Science Award for Excellence in Educational Innovation.
Contact Information                Curriculum Vitae
---
Current Members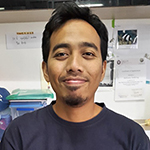 Aji Anggoro  is interested in the  interplay between ecological and evolutionary processes that shape species and genetic diversity in coral reef ecosystem, particularly in Coral Triangle. He is interested in using this information to advance marine sustainability in the Coral Triangle. He received B.S in Fisheries and Marine Science from Bogor Agricultural University and Master of Science in Biology from University of the Ryukyus Japan and joined the Barber lab  as a PhD student in fall 2015 supported by a fellowship from the Indonesian Ministry of Education.
---
Candice joined the Barber lab as a PhD student in 2019. She is broadly interested in marine foundation species shifts and how they impact the biodiversity of supported communities. Her thesis uses metagenomic tools to characterize the biodiversity of native and invasive seagrass beds in the Caribbean. As the invasive seagrass continues to displace natives, she hopes to understand the resulting ecological and trophic impacts of this invasion and their implications for management. Candice graduated from Loyola Marymount University with a B.S. in Biology. She is also passionate about increasing diversity in STEM by mentoring undergraduates through research and graduate school opportunities.
---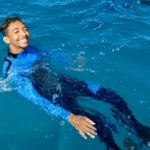 Eli joined the lab as a Ph.D. student in 2020 in the Institute of Environment and Sustainability. His current research uses genomic-based biodiversity monitoring to understand the resilience of coastal and marine ecosystems to climate change on the West Coast. He is a class of 2020 alumnus of Howard University in Washington, D.C. where he earned a B.S. in biology and a B.A. in environmental studies. After finishing his graduate studies, Eli plans to enter a research-based career where he can help protect and empower those communities disproportionately impacted by environmental conditions and underrepresented in the field of environmental conservation.
---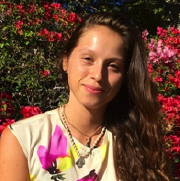 Kelcie joined the lab as a Ph.D student in 2014. She is broadly interested in how climate change influences the genetic distribution, and adaptive genetic variation of organisms, particularly in the context of marine fisheries and conservation. She is currently focused on the big skate populations (Beringraja binoculata). She received her B.S in Marine Biology and Limnology from San Francisco State University. She is an NSF Bridge to Doctorate Fellow and was recently awarded the NSF Graduate Research Fellowship. Contact
---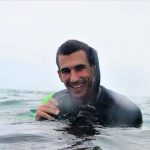 Sam Degregori joined the lab in 2016 from Cal State Long Beach. His thesis focuses on the evolution of fish gut microbiomes. Specifically, he is interested in how gut microbiomes are shaped by phylogeny, diet, and environmental conditions. He is very active in diversifying STEM through the mentoring of undergraduate researchers at UCLA. 
---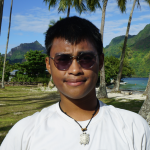 John Amiel joined the Barber Lab in 2021 as a PhD student. Their overarching research interest is in investigating and predicting how environmental change will affect coral reef ecosystems by understanding the interplay between the multiple scales of biology. John Amiel earned their B.S in Evolution, Ecology, and Biodiversity from UC Davis in 2021 where they worked with Dr. Rachael Bay and Dr. Anne Todgham. Alongside their research aspirations, John Amiel is dedicated to increasing diversity in STEM by continuing to mentor and teach students from underrepresented backgrounds and participating in outreach to make science more accessible. To learn more about John Amiel, visit their website here.
---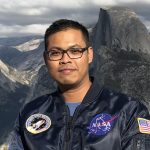 Onny joined the lab as a master student in 2016 funded by USAID PRESTASI Scholarship. His current research focuses on using environmental DNA (eDNA) to ascertain the distribution and diversity of marine fishes across Indonesia and test the  efficiency of employing eDNA methods on time-series biodiversity monitoring. Since 2010, Onny has worked as a marine biologist in the Research Center for Oceanography, Indonesian Institute of Sciences (LIPI). He holds a B.S. degree from Gadjah Mada University, Indonesia.
---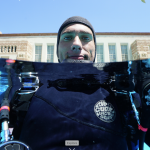 Kevin Rodriguez joined the lab in 2020 from University of Miami where he worked with Nikki Traylor-Knowles.